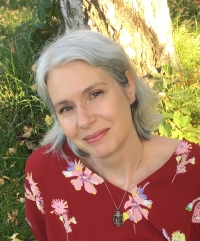 Recent Posts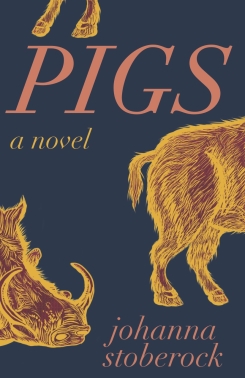 Pigs
A Novel
Published by Red Hen Press

"Stoberock explores the toll on the planet of everything we casually throw away and an economic system that suppresses the hopes, dreams, and desires of so many. This is an allegorical text that brings to mind Kafka's darker stories or Cormac McCarthy's The Road (2006), not only for some shocking violence and some beautiful prose, but, also like Kafka and McCarthy's fiction, because the intended allegory is opaque, so the novel can be read in several ways, as about the climate crisis, generational debt, immigration, and much more. But perhaps most remarkable is that as well as building a rich, fable-like world, Stoberock simultaneously weaves an engrossing and breathless narrative about the human capacity for both destruction and survival."
— Alexander Moran, Booklist (starred review)

"Pigs is unlike anything else you've read this year. While some novels rely on plot to keep readers turning pages, and other novels lean on characterization above all else, Stoberock is building a world on top of ever-changing metaphors, and that construction is what keeps readers turning pages. It's a novel built out of the raw materials of imagination, and it couldn't be any more more written for this exact moment in time if it was carved into rock by lightning."--Paul Constant, Seattle Review of Books

"Johanna Stoberock's second novel is a grotesque and luminous thriller with a big, swashbuckling allegory at its core, and Stoberock's own magic trick is to populate the island with characters sufficiently rich to elevate the novel far beyond parable or admonition. It's a beautiful book that I can't wait to reread." —Ted Scheinman, Pacific Standard

"In luminous prose, Stoberock has crafted a parable for our time, one in which the environment, community, and human empathy are central to understanding our world. It's dark and creepy, but beyond the mud-caked veneer, the book shines like a verdant island of its own." --Sarah Neilson, Book Marks/Literary Hub

"[B]eautiful and unsettling ... through Pigs we understand that "[i]t [is] a misunderstanding that anything was lost forever. It [is] a misunderstanding that anything ever really disappeared." --Jesi Buell, The Rumpus

"[I]mmersive and visionary ... a novel for intrepid readers with intense interest in what we owe other human beings, what we owe children, and what we owe our world." --Anita Felicelli, On the Seawall

"In Pigs, Stoberock has created a world that is as magical as it is practical, a place where both discarded hopes and dot matrix printers have somewhere to go."--Wendy J. Fox, BuzzFeed

"Pigs reads like a parable or a Greek tragedy… Pithy, earthy language conveys complex truths… Devastating and hopeful, the book champions reform from the inside out." –Mari Carlson, Foreword Reviews

"A superbly crafted and thoroughly absorbing novel by an author with a genuine flare for originality and the evocative use of language. Pigs, by Johanna Stoberock, threads her supurbly shaped prose with subtle questions about environmental responsibility and the innate nature of human beings. A singularly memorable read, Pigs is unreservedly recommended for personal reading lists as well as community and academic library Contemporary Fiction Collections." --Midwest Book Review

"Expressive… a deeply strange take on our quickly developing environmental challenges that falls somewhere between Lord of the Flies [and] The Maze Runner… lyrical… An artfully written fable." –Kirkus Reviews

"A lyrical, enthralling, and dark-inflected allegory, equal parts Italo Calvino, Angela Carter, and Lord of the Flies." --Jonathan Lethem

"Powerful, metaphorical, as fantastical as it is true, Johanna Stoberock's Pigs is a masterpiece. Stoberock scrutinizes mankind's failure to tend to our planet, our children, and our fellow man, and the result is a terrifying, tremendous book, its darkness lit in unpredictable ways by campfires of compassion and hope. What a wise, searing novel for the 21st Century." --Sharma Shields

"Pigs looks unflinchingly at some of the scariest parts of our world--a changing climate, an ocean full of garbage and us, the fragile animals. Yet within this there is tremendous beauty and grace--Johanna Stoberock has written a love song to survival, to life itself." --Ramona Ausubel

"Total joy, to submit to the bizarre world and the weird impossible rules of Pigs by Johanna Stoberock - total harrowing wild joy." --Sam J. Miller

Four children live on an island that is the repository for all the world's garbage. Garbage arrives, the children sort it, and then they feed it to a herd of pigs. The pigs are beautiful, but fierce, with sharp teeth and insatiable appetites, and they eat anything. When a boy washes ashore in a barrel, the children must decide what to do with him—is he more of the world's detritus, meant to be fed to the pigs, or is he one of them? The novel explores questions about community, environmental responsibility, and the possibility of innocence.
$16.95 USD | 978-1597090445 | October 1, 2019